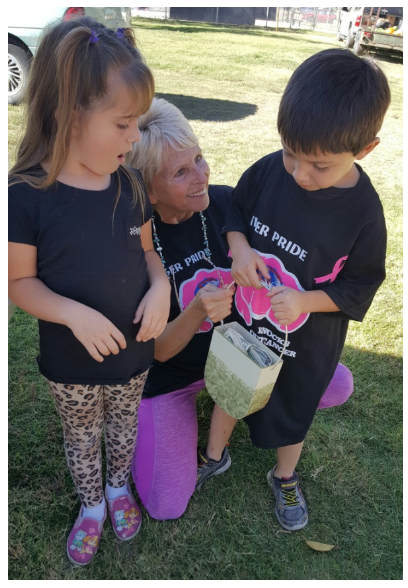 SCCA had a wonderful surprise this last Saturday at the Farmers Market. Connie Baca called and mentioned her grandson was raising spare change to give for cancer. She wanted him to give it to Sierra County Cancer Assistance.
Cason Baca Clark, age 7, started on a mission to gather as much change as possible and present to SCCA.
There is so much giving in the hearts of children, and Cason we cannot thank you enough for your generous donation of $50.00. You have helped provide free transportation for a cancer patient to Las Cruces.